Lemon Essential Oil
Fresh, zesty and 100% pure, lemon essential oil is known for its strong antibacterial properties. Lemon oil can be used to treat cuts and cleanse the skin, making it an extremely popular ingredient in homemade skincare products.
As you'd expect, the fresh, zingy scent of lemon essential oil is perfect for blowing out the cobwebs and lifting your mood. It also helps to calm, refresh and focus your mind, and even fight off debilitating bouts of insomnia.
Because of its extremely high vitamin content, lemon essential oil can be used to boost your circulation and improve your body's ability to fight off infections and diseases.
A powerful oil for everyday use, our purifying lemon oil is available in sizes from 10ml up to 5000ml.
| | |
| --- | --- |
| Botanical name | Citrus limonum |
| Plant part | Peel of the fruit |
| Extraction method | Cold pressed |
| Note | Top |
| Colour | Light yellow |
| Origin | Italy |
| Consistency | Light |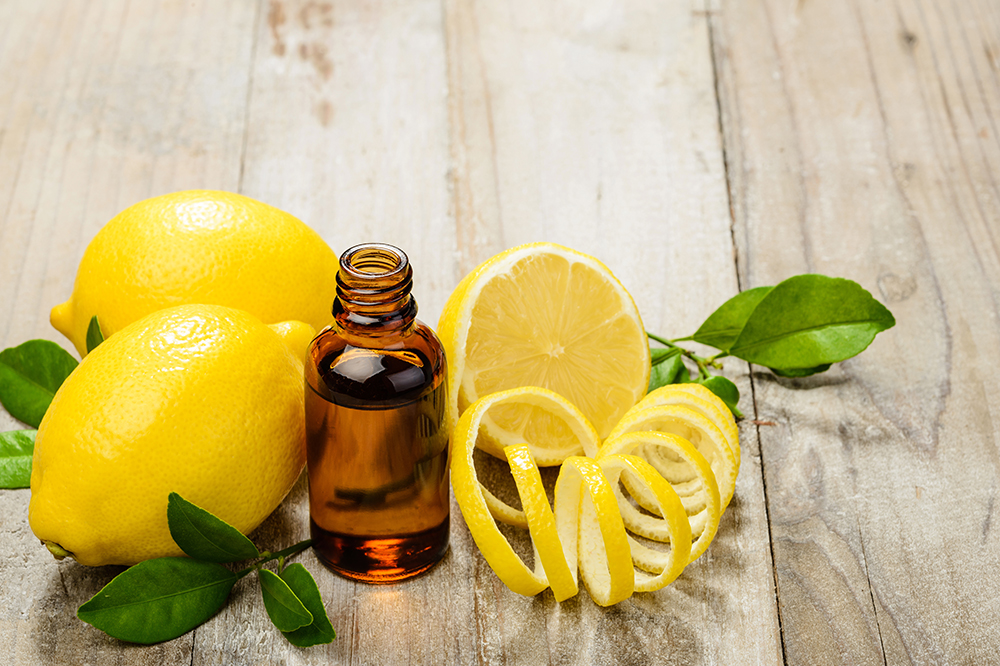 An introduction to lemon essential oil
How much do you know about lemon essential oil? Why is it so good for us?
---