Tea Tree Essential Oil
One of the most essential essential oils on the market, tea tree oil is known to be a powerful antiseptic, and has been used for thousands of years to help combat troublesome skin conditions.
Simply everyone needs a bottle of tea tree essential oil in their cupboard. It has been used throughout the centuries to create potent remedies and treatments including face washes, soothing shampoos, and effective deodorants.
It's handy to have as part of your medicine kit too, given its ability to relieve psoriasis and eczema, treat fungal infections, soothe cuts and wounds, and even see off nasty bouts of acne.
Pick up your bottle of 100% pure tea tree essential oil today – you can stock up and save with our larger 1000ml and 5000ml bottles.
| | |
| --- | --- |
| Botanical name | Melaleuca alternifolia |
| Plant part | Leaves |
| Extraction method | Steam |
| Note | Middle |
| Colour | Pale yellow to colourless |
| Consistency | Thin |
| Strength of aroma | Medium to strong |
| Aromatic scent | A fresh, antiseptic and medicinal scent with mint and spice back-notes |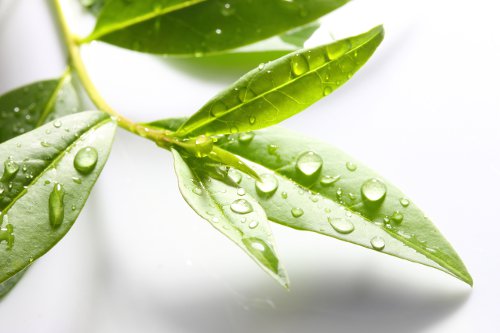 An introduction to tea tree essential oil
10 clever everyday uses to start enjoying the benefits of tea tree essential oil today.
---